MotoGP
Quartararo baffled by "really bad feeling" on Yamaha at Styrian MotoGP
MotoGP championship leader Fabio Quartararo was left baffled by a "really bad feeling" on his Yamaha with the tyres after Friday practice for the Styrian Grand Prix.
Quartararo was in the hunt for pole in last weekend's Red Bull Ring race and felt his pace was good enough for fourth during the Austrian GP had a brake issue not hindered his charge.
But the Petronas SRT rider did not look as comfortable on his bike as he did one week ago, as he wound up 14th and close to eight tenths of a second off the pace on combined times ahead of the second Red Bull Ring race.
Making several mistakes under braking in FP1 and FP2, Quartararo was visibly frustrated on the bike.
While in FP1 he had another brake issue, Quartararo says his biggest issue has been his bad feeling with the Michelin tyres – which have not changed from last week – and overheating the rear.
"[It was] a very difficult day because, honestly, I have a really bad feeling with the tyres today and we don't know why," Quartararo said.
"So, this is quite frustrating, but at the end we need to work and see where is the problem.
"We need to see where we lose a lot of performance because our lap time is really bad, and we saw Andrea [Dovizioso] this morning did a 1m24.1s in the 15th lap on the same tyre and we are struggling to beat that.
"So, honestly, we need to understand why, and it is difficult.
"I am feeling so bad on the bike and we need to see where the problem is.
"Actually, we are struggling a lot compared to other people and I think it is really important to check tomorrow because it looks like we overheated too much the rear tyre and that is the only way to make a lap time with the Yamaha.
"So, it is quite difficult to understand today's performance."
Quartararo was one of the slowest riders through Turns 4, 5, 6 and 7 which make up sector three, which has surprisingly been a problem area for Yamaha for the past week given it is the part of the track which should suit the M1's handling characteristics.
Quartararo says his tyre preservation issues on Friday have played a role in this.
"I am struggling to turn and to stop because I want to save the tyre, but actually I am saving the tyre and the tyre is still dropping too much," he said in response to a question from Autosport.
"So this is really difficult to understand why we have this drop because I feel that I am working to have the pace but not really, let's say, pushing too much on the tyre, but in a different way.
"But it looks like no matter what you do on the bike, the tyre is dropping so much."
Accepting that he can't always have good days, the fact that he is encountering issues for a third race in a row having dominated the opening two rounds is proving "frustrating".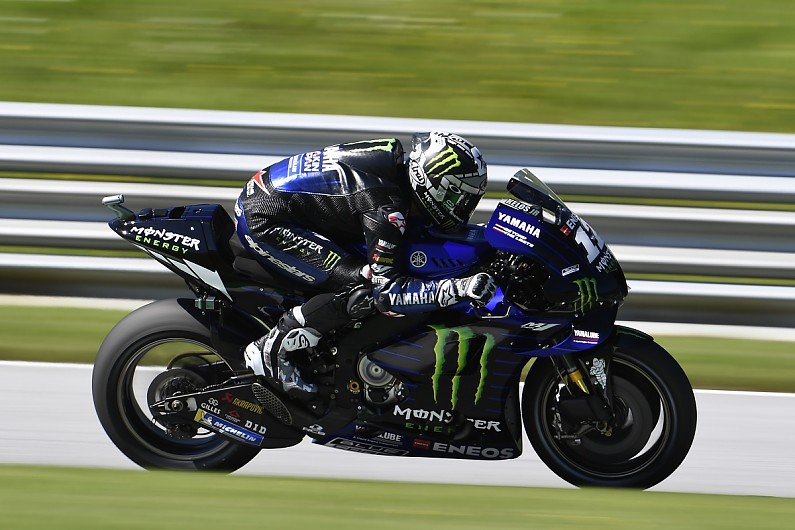 Curiously, Maverick Vinales – who struggled for pace in the Austrian GP – had no such issues on his works team M1 on Friday and is "feeling positive".
"I rode quite good today, I'm feeling very positive because we modified a little bit the bike, we found positive things which is very important for the race," said Vinales, who was eighth overall on Friday.
"In hot temperatures I feel quite OK, the rhythm we're not very far, so we just need to adjust two or three corners where we know we can improve.
"And for the rest, we are ready. So, pretty excited for the weekend. For sure it won't easy, but the most important thing is to be on the front row."
RaceMotoGP